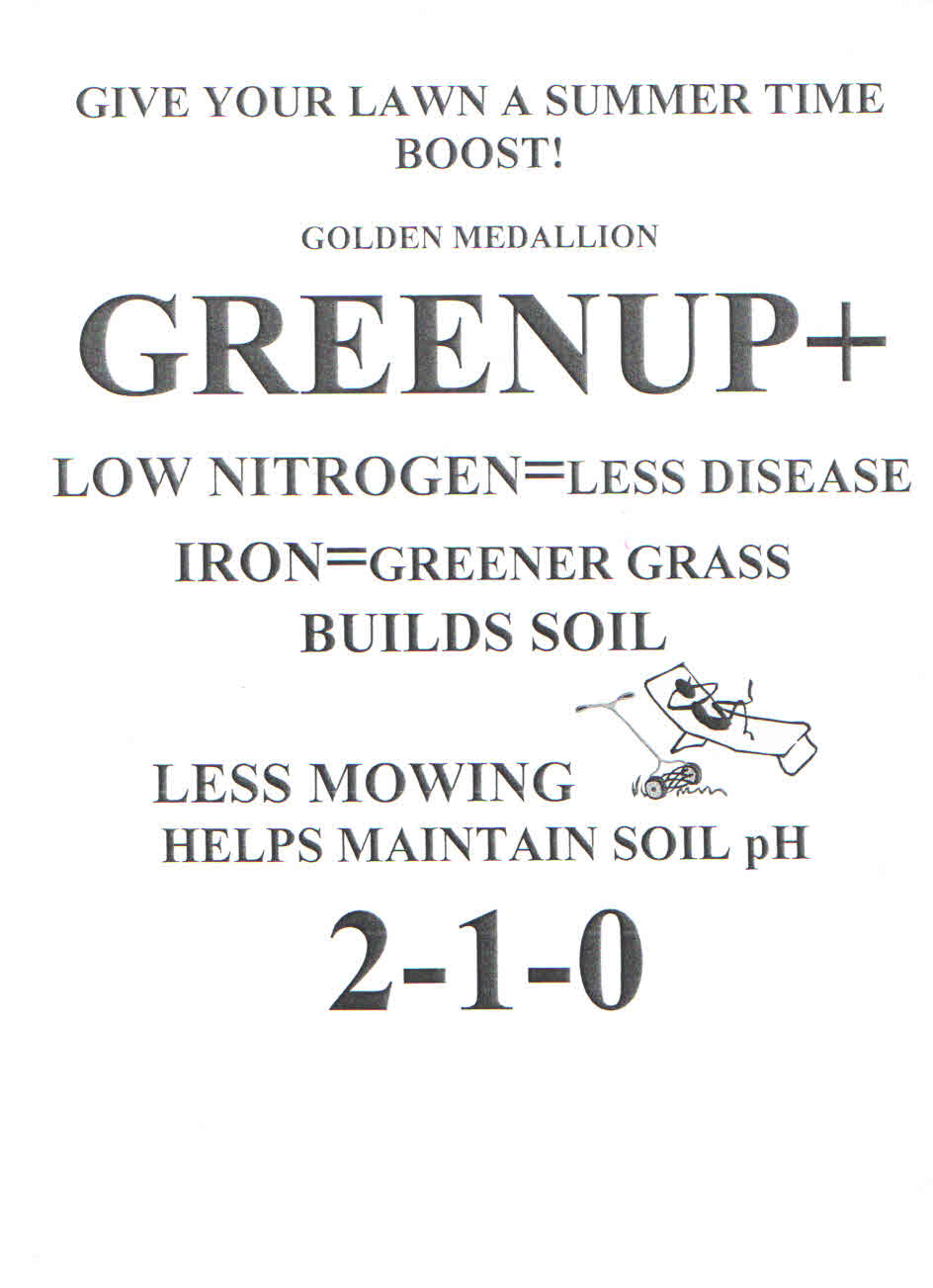 The rate of application should be 20 to 25 pounds per 1000 square feet of lawn area. Most cyclone type lawn spreaders should be adjusted to between 1/3 and 1/2 opening on the scale. For example, if your scale runs one to ten, adjust setting from 3.5 to 5 on the adjustment scale.
Greenup+ can be applied any time from the end of June to the end of July. Best results can be expected if application is watered in, if you have irrigation, or if applied just before expected rainfall.
If you have any questions about Greenup+ or any other products, please call 423-472-5491. Have a great summer!